Here at Rebel Sport our Footwear team wants to ensure that you get the right shoe for your running journey. Running is meant for everyone of all shapes and sizes and the importance of choosing the right running shoe plays a key role in enjoyment, safety and injury prevention. Our Running Shoe Guide is designed to get you on the right track and support you with a satisfying and safe running experience so you can reach those running goals.
Disclaimer: this Running Shoe Guide should not be used in the way of professional diagnosis or medical treatment; please consult a healthcare professional for medical advice.
The type of surface you run on affects the impact force your body endures when your foot connects with the ground. It is important to have the correct shoes for the surface you run on to ensure you have the best support possible. Whether you run on trails or you're a road runner, we offer a wide range of Road and Trail shoes for every journey.
We recommend a regime that includes both road and trail running to avoid the repetitive movements that can contribute to injury – our bodies perform better when we train differently and a combination of road and trail running offers that kind of challenge. If trail isn't your thing, consider getting an extra pair of road running shoes for heavier running days, to give your gear a chance to recover too.

The purpose of a running shoe is to offer lasting support where needed. Discovering your pronation and support type will greatly improve your running experience, enhance your performance, and get you running safer. We offer three running shoe support types – Neutral, Over-pronation and Under-Pronation, to provide the right level of shock absorption to protect from common running injuries. Learn more about the characteristics of each pronation type below:
Once you know your pronation type and what support you need, it is important to consider the weekly distance you cover and the effect your body build has on the lifespan of your shoe. Your running shoe's intended purpose factors in your body build and running distance to be able to identify what level of shoe intensity will suit you. Stronger builds and runners who cover distances over 36km of running per week could opt for high intensity road shoes, whereas slimmer builds and runners who cover under 15km of distance per week may be better suited to a light intensity shoe.
Weekly Running Distance
0-15KM
Light intensity shoes are best suited to casual runners that cover shorter distances on a weekly basis.
Weekly Running Distance
16-36KM
Medium intensity shoes are best suited to dedicated runners that cover longer distances on a weekly basis.
Weekly Running Distance
36KM+
High intensity shoes are best suited to the more hardcore runners that cover greater distances on a weekly basis.
At Rebel Sport our Footwear Team places a lot of importance on the fit of your running shoes. The width offered in some brands can accommodate wider feet to provide comfort and balance. It is important that customers consider the shape and style elements of running shoes including the shape of the toe box, fit of the ankle collar and the tongue and lacing. The right fit means the pronation support is most effective. When looking for the right fit, we recommend these three steps to help get the best shoe for you: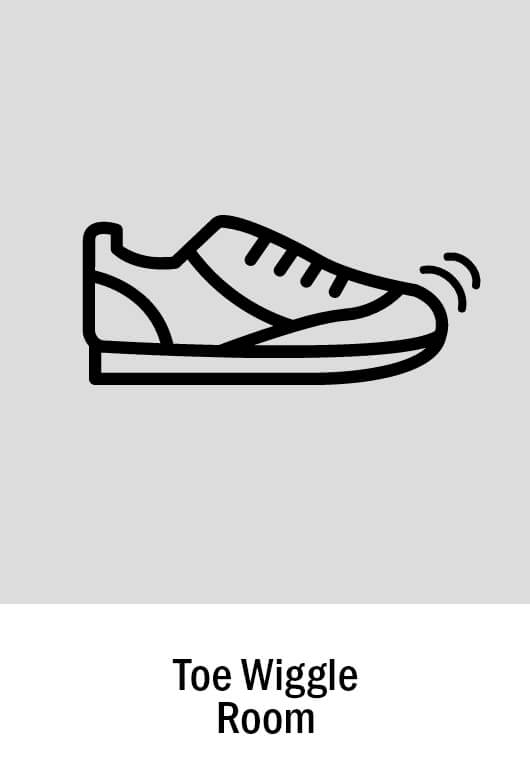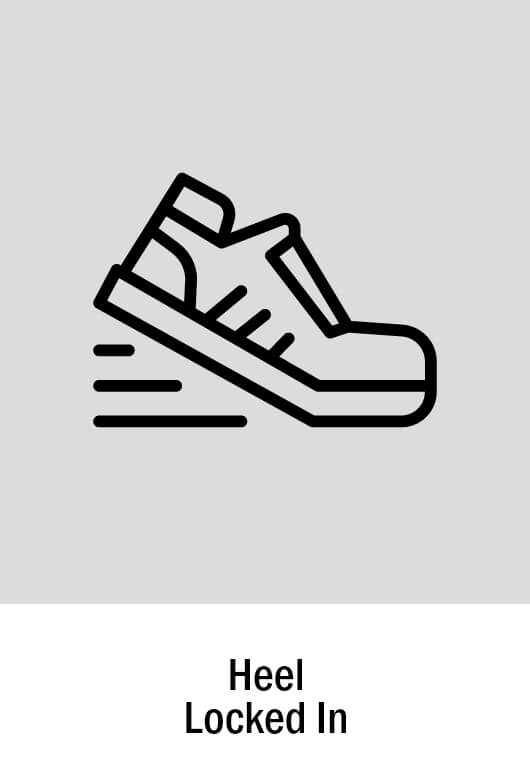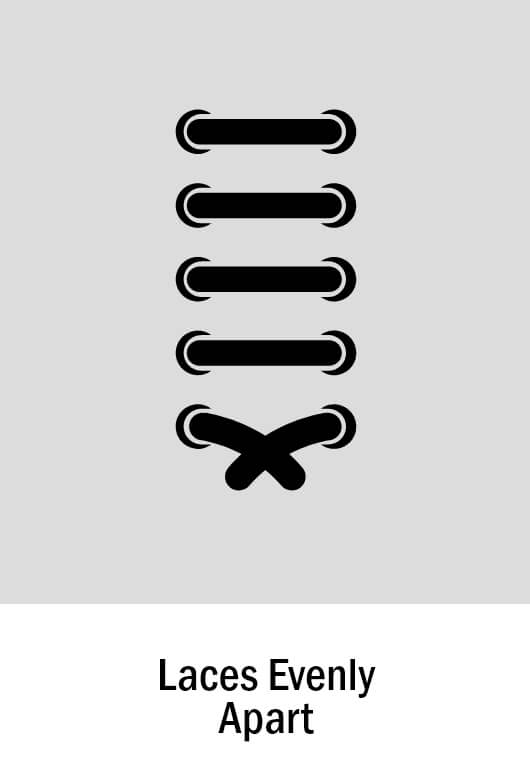 1. Your shoe should fit snugly around the heel and midfoot, with wiggle room in the toes. You should have about a thumbnail width between the tip of your longest toe to the end of the shoe. Toe wiggle room is essential for better balance.


2. When walking, the heel of the shoe should stay snug and tight around the heel. Any movement in the heel now could lead to blistering or ineffective pronation support later on. Try using the heel lace lock hole for added security.
3. If your laces are too close together and you have an excess of laces once tied, the shoes may be too wide for you. If your laces are too far apart and you do not have enough lace left over, your shoes are too narrow. Laces should be evenly spaced when tightened.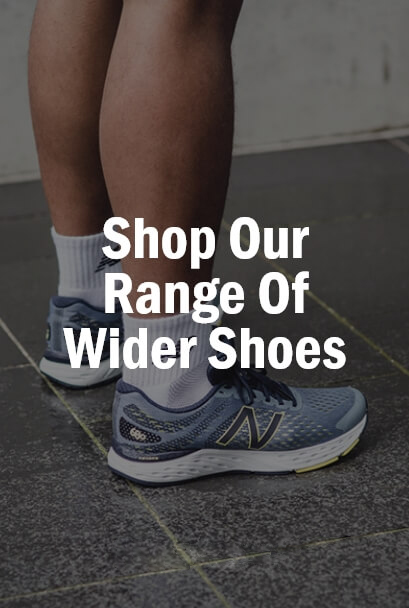 Here at Rebel we care about your feet and your running experience. Getting the best fit for the running activities you do, your unique pronation type and your physical build will make running shoes an effortless experience and help provide lasting support to keep you safe from injury.